Jack Hadley
12sep11:00 am2:00 pmJack Hadley
Event Details
Join us for a FREE outdoor patio concert on the Sky Bar Stage at the Buffalo Rose Restaurant
Enjoy the sun and the views from our spectacular retractable roof in the Sky Bar
Jack Hadley
Jack Hadley was born in the Philippines. His father was in the military and the family  was accustomed to moving from place to place. When they returned to  America he spent his childhood in the Haight-Ashbury district of San  Francisco. His mother bought him an acoustic guitar at the age of twelve  because she wanted to keep him busy. The family moved to Denver,  Colorado, where he learned to play music by ear, playing music by  everyone from Hendrix to Dylan, unaware that he was learning the  foundation of American music – the blues.
Jack played in a number of bands, sharpening his guitar skills and discovering his vocal talent along the way. He began   performing  as a solo artist and played countless shows as a hired gun. In 2005  Jack decided to focus on writing and performing his original blues-based  material with his own trio, The Jack Hadley Band. That same year he was  playing at a local club when he was approached by blues veteran Otis  Taylor who happened to be in the audience. For the next 18 months Jack  was Taylor's lead guitarist, playing at festivals and shows all over the  U.S., Canada and the United Kingdom. He appears on Otis Taylor's 2007  Telarc release "Definition Of A Circle" playing lead guitar and lap  steel. Notable musicians on this recording include ex-Thin Lizzy axeman  Gary Moore and blues harmonica legend Charlie Musselwhite. In November  2006 he recorded two songs with keyboard wizard Steve McQuarry at the  legendary Hyde Street Studios in San Francisco including his  revolutionary track "You & Me."
The  fall of 2007 marked the beginning of a new project with bluesman Dan  Treanor. "Brothers Blood & Bone" is a fresh look at the blues today  that includes new songs from Treanor and Hadley along with their updated  versions of classics from Blind Lemon Jefferson, Sonny Boy Williamson  and Walter "Billy Boy" Arnold. In 2011 Hadley contributed lead vocals on  Neil Haverstick's "Hide & Seek" CD on Stickman Records.
Jack's  career is in high gear with 2013 appearances at Blues From The Top in  Winter Park, Colorado; BB's Jazz, Blues & Soups in St. Louis; the  Brighton Blues Blast in Brighton, Colorado; and the Rauma Blues Festival  in Rauma, Finland, backed by the St. Louis Blues All-Stars featuring  keyboardist Bob Lohr, bassist Terry Coleman and drummer Keith Robinson.  His latest effort – "The St. Louis Sessions" – was released in October,  2014, on San Telmo Media. Recorded with the St. Louis Blues All-Stars,  produced by Bob Lohr. His latest release "Daybreak In Alabama – The Langston Hughes Project" was released in July 2020.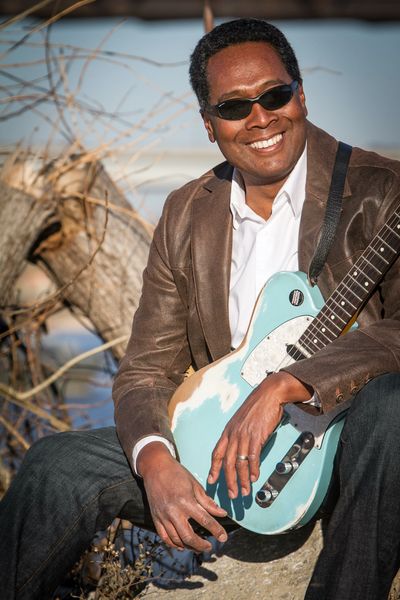 Time

(Sunday) 11:00 am - 2:00 pm
Location

Sky Bar Stage

1119 Washington Ave Golden, CO 80401