Legendary Singer Songwriter William Topley
01jul7:00 pmLegendary Singer Songwriter William TopleySpecial Guest TBA7:00 pm Get Tickets
Event Details
Willian Topley & Band
William Topley's lyrics are subtle vignettes of life that take in universal themes that are filtered through the lens of late night performances, morning after black coffees and too many cigarettes. They are songs that deliver more with each listening and give you a real sense of the journey and the feelings that affect each and everyone of us. Dire Straits guitar legend Mark Knopfler, says of Topley: "He's big-hearted, emotional and strictly legit." 
William Topley has developed a dedicated fan base in the U.S. ever since the release of Prince of the Deep Water in 1991, his first album with his band The Blessing. Producer Neil Dorfsman (Sting, Dire Straits) described him as "the most original songwriter I've heard for years." The influences, still recognisable in his music, were already there – The Stones, Van Morrison, the best of soul and southern rock. The album catapulted The Blessing into a world tour, videos in Jamaica, TV stations in Paris and soccer stadiums in Germany with Simply Red and Level 42.
Legendary Rolling Stones Producer Jimmy Miller, who produced The Blessing's second album Locusts and Wild Honey, was equally enthusiastic. "They're right up my alley. I haven't had such a good relationship with a band since Traffic." 
Ever looking for new challenges, Topley decided to go solo for his next albums. Producer Barry Beckett said of Topley: "He's the best singer I've ever heard." And that's from a guy who's worked with Aretha Franklin and Paul Simon.
Topley has worked with guitarist/songwriter Dominic Miller (best known for his work with Sting), and frequently records with his band and plays live with his band (Luke Brighty – guitar, James Eller – bass, Jim Kimberley – drums, Mark Taylor – keyboards, Dorie Jackson – backing vocals). 
On the back of his latest album, Aristocrats of the South Seas and annual Bahamas Fan Trip, William Topley and the Black River Band are delivering songs that are dripping with evocative lyrics and memorable musical imagery.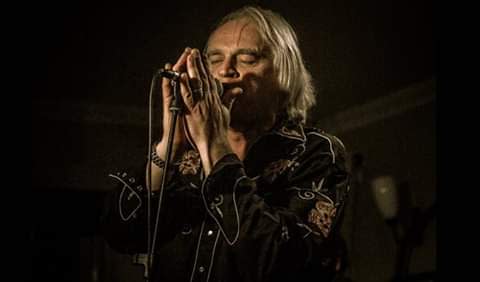 With Special Guest Bunny Blake
Bunny Blake is a public figure, an old soul trapped in the body of a 20 something. Influenced by the vocals of Mariah Carey and Mary J Blige with the guitar styling of James Taylor and John Mayer, Bunny's genre can be best described as pop/r&b with soulful, finger style guitar. Her name is inspired by The Twilight Zone, mirroring her many dimensions as an artist.
One can learn the most about Bunny through her songwriting. Striking a balance between Cutesy and Sexy, Sweet and Sassy, each song expresses a different dimension of femininity. Bunny leaves little to the imagination. Her song "$$$" speaks candidly to the reality of being a full time musician while "Pisces" and "Dominos" appeal to her more playful side. "Good Intentions" is perhaps her most emotionally honest work about the value of transparency in a relationship.
In a past life, Bunny has traveled the world with her music as Lindsey Saunders. From receiving a Gibson Les Paul from a kind stranger at the Pinetop Music festival in Arizona, to meeting one of the infamous members of the Beach Boys in the Airport after playing the Copenhagen Songwriters Festival, she's always sure to travel with a bit of whimsy in her back pocket.
When attending Bunny's live show, it doesn't take long to see why she claims it was the guitar that chose her – not the other way around. Bunny's unconventional chord crafting has earned her a Taylor Guitar Artist Partnership with notable performances at events such as the Sundance Film Festival, Boulder International Film Festival, Durango Songwriters Expo, SXSW and CMJ Music Marathon. Bunny has received many accolades for her work being noted as a musician whose artistry and poise as a songwriter, guitarist, and vocalist demands to be both seen and heard.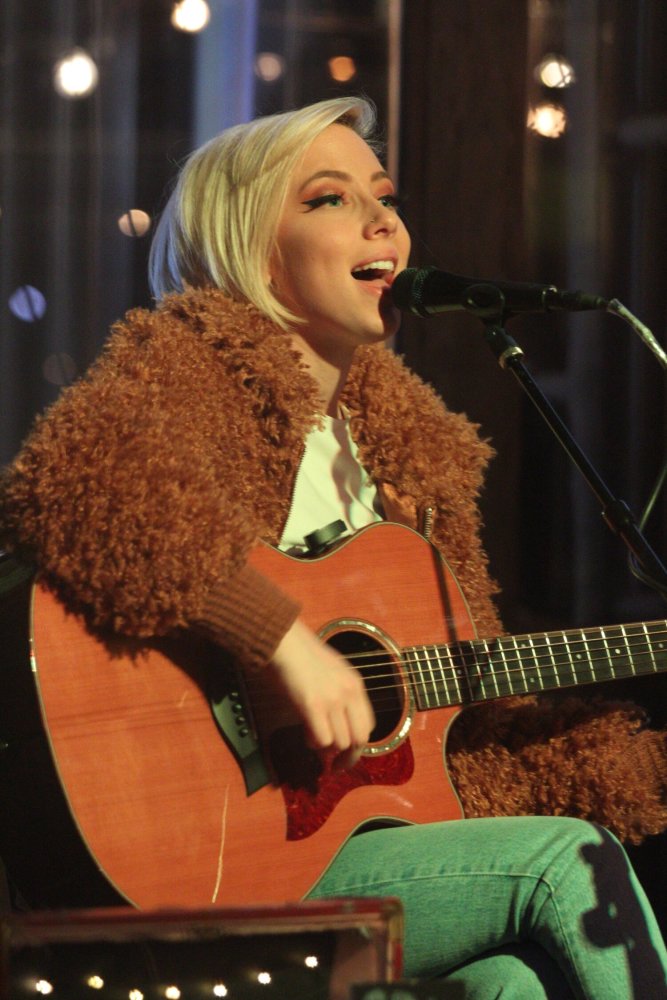 TICKET, SEATING & REFUND TERMS:
General Admission Tickets:  First Come First Serve.  For BEST Seating arrive early.
Reserved tickets:  As specified.
ALL Ticket purchases are Final.  NO REFUNDS allowed.
Showtimes
6:00 pm Doors Open
7:00 pm Bunny Blake
8:15 pm William Topley
Location

Buffalo Rose Event Center

1119 Washington Ave Golden, CO 80401